MEN WAXING
Our stylish and sophisticated studios are dedicated to providing premium services at an affordable price. With two convenient locations in Phoenix Arcadia and Central Phoenix, our experienced team of estheticians are highly-trained and dedicated to your comfort each and every visit. From perfect brows to Brazilians, we specialize in waxing all areas of the body. We also offer unique services including Brazilian waxing for men.
HOURS
M-F 9am-8pm
Sa 9am-6pm
Su 11am-6pm
50% OFF
     MALE BACK WAX
    MEN: 1/2 off your first Back wax      service with us
* See store for details. Local resident only.
70
Modified Male Brazilian
Removes as much or as little hair as you like, tush not included
35
Half Arm
From shoulders to elbow or
elbow to fingers

30
Upper Back
Mid back to bottom of neck

15
Stomach Strip
Includes 2"- 3"area from belly button to waist line

47
Upper Leg
Both legs from knees up

43
Lower Leg
Knee to ankle including feet

Airbrush Tanning – Organic
Arcadia Location Only
BUY 6, GET 1 FREE
BUY 9, GET 3 FREE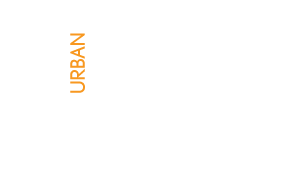 Our number one priority at Urban Wax, is you, our guests.
We strive to give you a service that is top notch. Each and every visit to Urban Wax, you can expect to be welcomed upon arrival by our professional front desk staff, taken to one of our spotless treatment rooms and given a safe wax in a clean, fresh and sanitary environment.
If you receive a service with us that does not meet our impeccably high standards, take advantage of our Urban Wax Promise—let us know, and WE WILL ALWAYS MAKE IT RIGHT.
"Be the change you want to see in the world."
- Mahatma Gandhi