URBAN WAX GETS YOU BARE, ANYWHERE!
Our modern and stylish studios are dedicated to providing premium body waxing at an affordable price. With two convenient locations in Arcadia and Central Phoenix, our exceptional team of licensed estheticians are ready to provide you with the quickest, most effective hair removal possible.  From perfect brows to Brazilians, we specialize in waxing all areas of the body.
HOURS
M-F 9am-8pm
Sa 9am-6pm
Su 11am-6pm
50% OFF
Brazilian WAX

WOMEN: 1/2 off your first Brazilian service with us.
*See store for details. Local residents only.
50% OFF
 MALE BACK WAX
MEN: 1/2 off your first Back wax service with us
*See store for details. Local resident only.
GET $10 OFF
REFER A FRIEND
And we'll give you $10 OFF your next visit!
*See store for details. Local resident only.
42
Itsy Bitsy Bikini
Removes as much or as little hair as you like, tush not included
50
This removes all the hair in the bikini area, tush included
50
Full Face Package
Includes lip, chin, sideburns, cheeks, nose, forehead & brow shaping

30
Partial Face Package
Includes lip, chin, sideburns & cheeks

35
Beyond Brows Package
Includes eyebrow, lip & chin

42
Full Arm
Includes the hands up to the shoulder
35
Half Arm
From the elbow down including hands
70
Full Leg
Bikini services not included

40
Upper Leg
2" above the knee to hip,
bikini services not included

38
Lower Leg
2" above the knee to ankle, including feet

30
Full Back
Bottom of the neck to waistline

15
Stomach Strip
Waxing of a 2"- 3" area from belly button
to waistline

BUY 6, GET 1 FREE
BUY 9, GET 3 FREE
70
Modified Male Brazilian
Removes as much or as little hair as you like, tush not included
35
Half Arm
From shoulders to elbow or
elbow to fingers

30
Upper Back
Mid back to bottom of neck

15
Stomach Strip
Includes 2"- 3"area from belly button to waist line

47
Upper Leg
Both legs from knees up

43
Lower Leg
Knee to ankle including feet

BUY 6, GET 1 FREE
BUY 9, GET 3 FREE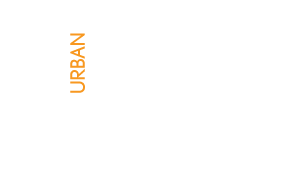 Our number one priority at Urban Wax, is you, our guests. We strive to give you a service that is top notch. Each and every visit to Urban Wax, you can expect to be welcomed upon arrival by our professional front desk staff, taken to one of our spotless treatment rooms and given a safe wax in a clean, fresh and sanitary environment.
If you receive a service with us that does not meet our impeccably high standards, take advantage of our Urban Wax Promise—let us know, and WE WILL ALWAYS MAKE IT RIGHT.
"Be the change you want to see in the world."
– Mahatma Gandhi
FREQUENTLY ASKED QUESTIONS
Do I need an appointment?
We do accept walk-ins however we recommend scheduling in advance so we can reserve that time for you. We typically book our appointments every 15 minutes, so please be early or on-time to avoid losing your spot. If you are running behind or are not able to keep your appointment, we appreciate a call at least 24 hours in advanced.
What if I don't want to be completely bare down there?
Urban Wax offers three bikini services – you choose what works for you!
Classic Bikini Line – Removes hair outside your panty line
Itsy Bitsy Bikini – Removes as much or as little hair as you like, not including the tush strip
Brazilian – Removes as much or as little hair as you like, including the tush strip
How old do you have to be to wax?
You must be at least 18 years of age, or have parental approval/signature to wax with us.
Are there any deals for first timers?
Yes! If you are a local resident* you receive ½ off your first Brazilian wax with us.  Men, you can also take advantage as a first timer and receive half off your first back wax with us.
*Valid for first time customers only. Cannot be combined with any other offer. No purchase necessary.
Does it hurt?
It hurts more the first time than any other time because you are pulling out 100% of the hair, you're probably a little tense and you don't know what to expect. As you wax on a regular basis, your hair gets thinner and more sparse so the pain is a lot less. We promise. Plus, our estheticians work quickly and are trained in techniques that minimize the discomfort associated with waxing.
What can I expect afterwards?
The skin may be tender in the waxed area for the first day or two, it may even break out into little bumps, especially if it was your first time or if your roots are deep. The upper lip, back, chest and bikini are the most common areas to be affected. This is a normal reaction and will clear up on it's own. You may also use over the counter hydrocortisone cream to the affected area for quicker recovery.
Can I tan before or after waxing?
You should not wax if you have had prolonged sun exposure in the previous 24 hours, if you are sunburned, or if you have any sort of allergic reaction on your skin. This is because the top layer of skin may be more likely to lift which could result in increased sensitivity, bleeding or even scarring. You should use sunscreen and should not tan within 48 hours of waxing, because freshly waxed skin is more likely to burn. YOU CAN however spray tan after waxing. Which is available for your convenience at our Arcadia location.
Can I wax during that time of the month?
At Urban Wax, if you don't mind, we don't mind. Although you may experience more sensitivity during your menstrual cycle, you are still welcome to wax with us. We are big on hygiene so please arrive for your appointment clean and fresh.
What kind of wax do you use?
At Urban Wax, we use the most elite wax available, pre- and post- wax products and adopt the highest hygiene practices. We use both hard and soft waxes for our variety of clients. If you have a preference of wax please let your waxer know and we will accommodate for you.
Hard Wax: Berodin Blue
Berodin Blue Hard wax allows for fast, efficient waxing with gentle results. This stripless wax is formulated with revolutionary polymers for flexibility. This allows the wax to apply the wax in multiple sections without the fear of breaking. The wax adheres firmly to fine and coarse hair without sticking to skin and is heated at a low temperature to minimize irritation. So gentle yet effective, this is our go to wax for most services.
Soft Wax: Caron White
Caron Laboratories have been Australia's leading waxing manufacturers for the last 28 years. All waxes contain titanium dioxide, which reduces redness and discomfort.
What can I do about ingrown hairs?
We carry a full line of aftercare products specifically designed to treat ingrown hairs and give you the best waxing results. Your waxer will recommend which products to use and when they should be applied for maximum benefits. Aside from products the most important thing you can do is keep your skin clean, exfoliate regularly and do not dig, poke and mess with your ingrown hairs. Leave it to your waxer to purge them at your next visit.
Oh… one more thing
If you are scheduled for an Itsy Bitsy or Brazilian, you will need to disrobe — yes, bare from the waist down. There's just no way of getting around it. Don't be shy, we're all girls!  And… did we mention, a free panty with EVERY bikini wax?!
URBAN WAXING
DO'S AND DON'TS
DO make us aware of any issues you have had in the past with waxing treatments.
DO leave plenty of time before "Special Occasions" to allow for any unforeseen circumstances (breakouts, irritation, illness, etc.)
DO avoid intense cardio like working out or heavy petting sessions for the first 24 hours after waxing—it can lead to irritated bumps from sweat trapped under the skin.
DON'T expose freshly bare areas to sun, hot tubs, saunas, tanning booths, or extreme heat for 24 hours afterwards.
DON'T apply deodorant or alcohol based products to freshly bare areas for the first 24 hours after waxing.
DON'T forget to use your aftercare products to maintain smooth skin and the best results possible.
"If you don't like something, change it. If you can't change it, change your attitude."
– Maya Angelou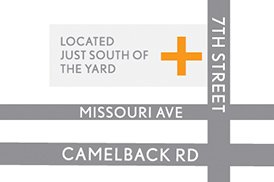 5600 N. 7TH ST, STE 101
PHOENIX, AZ 85014
(At The Colony, just south of The Yard)